About me
Hello I'm Paul and I design apps. I've started early with designing and publishing apps since I was 14. As of yet, I don't think I have been the most successful in the app-building area but I've learned a lot from it. I like to design apps and websites just for fun, nothing professional yet. I've did a 150 page yearbook on my own (design and production) for my school. At the moment, I am studying Applied Physics at the university of Groningen. In my spare time, I still tweak with apps and computers. I am young and adventures and can't wait for where my future will unfold. If you are working on something and need some help, just contact me. I am always interested in new projects and trying new things.
My expertise
Building apps for iPhone and iPad with objective-C
Design in Photoshop
Web creation in Django
Powered by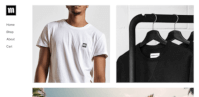 Create your own unique website with customizable templates.